China has been shining Worldwide for the past few years, I mean, economically it has been a surprise to us all ! A good surprise I might add, but is it all that China has to offer ? Factories, cheap clothing, cheap phones etc ? Didn't you want to look deeper and check all aspects of Chinese society ? Well, I did and I can't get enough of it !! You can probably tell with the dramas I've been watching since 2016… It was love at first sight with Chinese culture or more precisely "Chinese Consciousness" because I think being Chinese is a state of mind, it's a high spiritual level to reach and I'm trying hard everyday.
Anyway, today, I would like to talk about the actresses I've been following and how I feel about Chinese Beauty in general. Firstly, I would like to be clear about the fact that to me the most beautiful women on Earth are African-Black women and that is understandable because I am African myself and it's normal and vital to love your own kind first before appreciating any other kind. Then, I would like to praise Chinese women for their beauty, kindness, composure, wit, they literally spread love, they have such a good aura ! I've been watching a lot of dramas and the actresses are so beautiful, cute, stylish, I couldn't help but mentioning my favorite…
1. ZHAO Li Ying 赵丽颖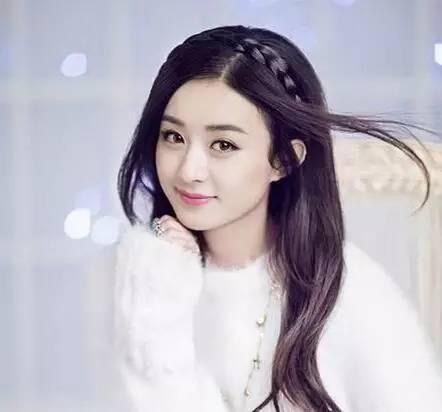 Born on October 16, 1987, in LangFang, Hebei, China, she graduated from LangFang School of Electronic Information Engineering. She started her acting career in 2006 in the after winning the Yahoo Search Star Game and signing with Huayi Brothers.
She is number one on my list and it has a lot to do with her acting skills. I first the drama Boss & Me (Chinese: 杉杉来了) in which she is the lead with actor Zhang Hans. I loved that drama so much, I watched it more than twice and I will watch it again ! My first impression was that she is particularly cute, you won't find her beautiful at first sight but then you would think "wow how did I miss her?!" She has absolutely everything for her and as long as she is in a drama, it's definitely a success !!
She got married at the end of 2018 with actor Feng Shao Feng 冯绍峰 and I'm currently watching the drama The Story of Ming Lan in which they play the lead couple and their chemistry is incredible and I give it a 20 ! I can't wait to see more of them…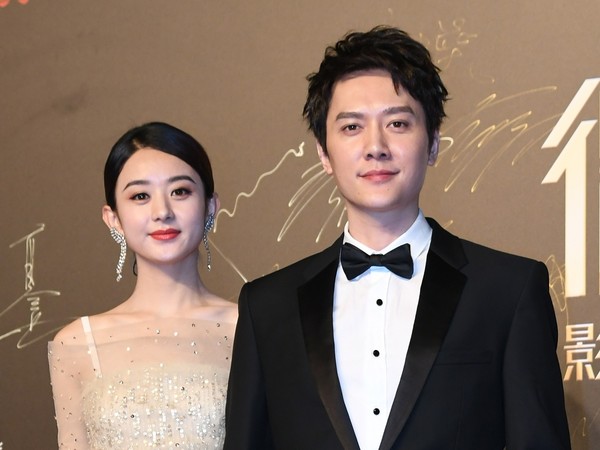 2. YANG Mi 杨幂
Number 2 but there's a huge competition with number 1 because she is beautiful and also very talented. She was born on September 12, 1982 in Beijing. She is a student of Beijing Film Academy's Performance Institute. She made her acting debut in the historical series Tang Ming Huang and later received recognition for her work in various dramas, one of them being Eternal Love which aired in 2017, and made her known to me. I've been watching her modern dramas too especially The Interpreter, in which she plays the role of a young woman who aspires to become a Conference Interpreter in French/Chinese combination. She isn't wealthy and has to work a part-time job while studying and happen to fall in love with her mentor. I love her in this drama, on the one hand because I felt really connected to her character since I'm studying to become a Conference Interpreter as well and on the other hand because I learned a lot of tips to improve my languages and my comprehension skills, tips that happened to be used in Conference Interpreting Schools.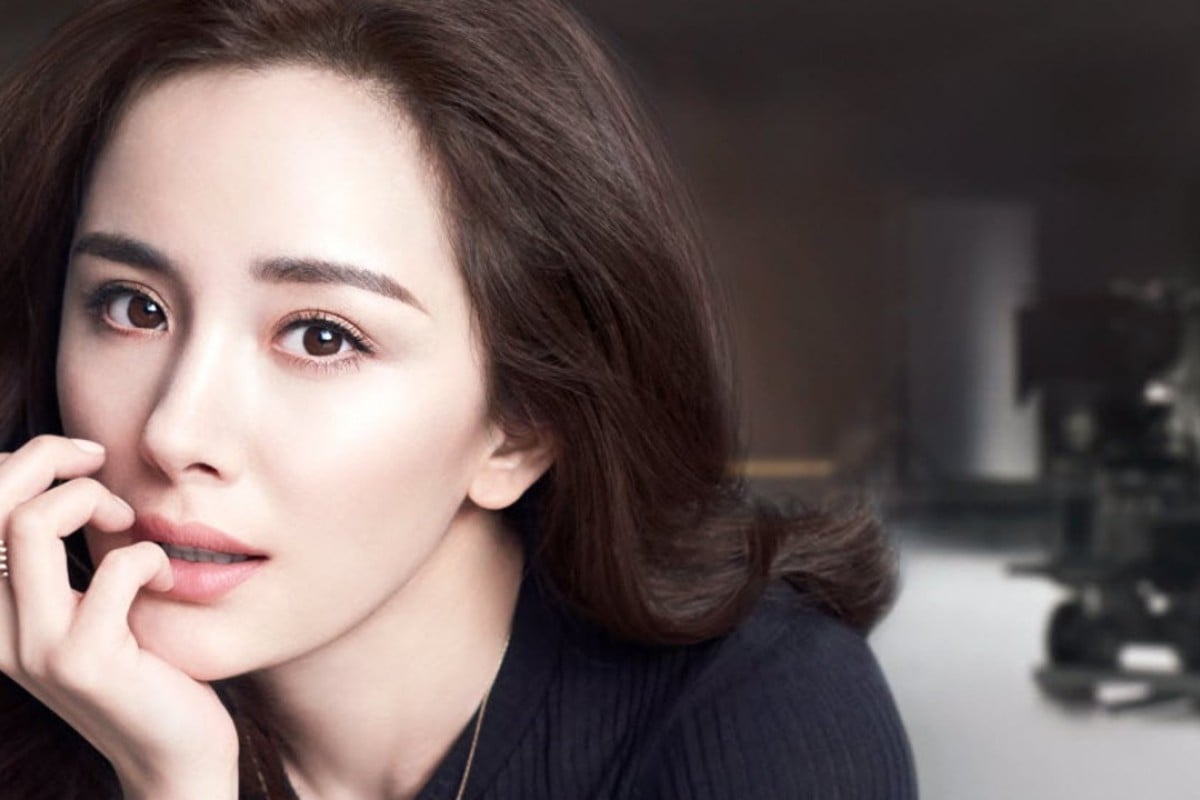 I've read a lot of critics and gossips about her, from her acting skills to her recent divorce but honestly I just love her, the way she seems to not care about people's opinions. She has a daughter, she just lives her life and you can see that she is really committed to her work. She's been on fire lately, working on various projects and I can't wait for more !
3. ZHENG Shuang 郑爽
She was starring is the first Chinese drama that I watched which was Meteor Shower (Chinese: 起来看流星雨). She was born on August 22, 1991. She is the youngest Chinese actress to have been nominated for Best Actress category at the China TV Golden Eagle Award. She graduated for the Beijing Film Academy and starred in several dramas and movies. She's very successful even though she went through a career slump between 2012 and 2013, now she's back and we're loving it !! I think the best drama is Love O2O, the one in which she is the lead with Yang Yang, a very popular and handsome Chinese actor. They are a match made in heaven, the best couple I've seen onscreen so far after Yang Mi and Mark Chao in Eternal Love. In 2015, she was part of the popular Chinese reality show Divas Hit the Road (Chinese:花儿与少年) alongside other Chinese celebrities. They traveled around England, Turkey and United Arab Emirates and commented the journey, the experience of living with people you barely know etc. It was really interesting, you should check it out. I can't wait to see her upcoming dramas and more of her career !
4. LIU Yifei 刘茜美子
To me, she is the exact representation of Chinese Beauty: fair skin, dark hair, eyes looking like drops of water. Her face has this soft and gentle expression, like a fairy, she's simply beautiful. Born on August 25, 1987, she's one of the best Chinese actresses of this generation. I first heard of her in 2016 when Yang Yang said she is the girl of his dream, naturally, him being the boy of the dream of many girls, you want to know if he has good taste. Then, I started to watch her movies, I haven't watched any of her dramas yet but will do so soon. I noticed that she is often cast for sensual and free-spirited characters. My favorite movie is definitely the one in which she is the lead alongside her gorgeous Korean (ex) boyfriend, The third way of love (Chinese: 第三种爱情). I haven't kept track of her lately so I don't know if she's been working on any upcoming project but I recommend that you check out her dramas and movies, she is very talented !
5. TANG Yan 唐嫣
Also know as Tiffany Tang, she's among the most popular and talented actresses of this generation. She 35 years old but she looks quite young, I thought she was 25 or so. I like everything about her especially her smile, it's a really sincere smile. I started watching her dramas and I really liked her acting especially Diamond Lover, The Princess Weiyoung, The Way we were, in which she leads alongside her husband Luo Jin, another handsome and talented Chinese actor that I truly appreciate. They got married at the end of 2018 and I was very happy for them. I can't wait to see more of her projects !
6. Dilraba Dilmurat 迪丽热巴
I was going for a Top 5 but I couldn't choose between her and Tang Yan so let's make it a Top 6! She's 26 years old and she's of Uyghur ethnicity, from the western part of China, Xinjiang. I first discovered her in Diamond Lover in which she acts with Tang Yan. I loved her even though it was just a support role, she had something and I wanted to see more so I dug up and start watching more of her dramas. That's when Eternal Love aired in which she plays Bai Feng Jiu, she stole my heart forever ! She was outstanding, and her acting is perfect, she can play any character and has different facial expressions, you never get bored and even get surprised at times. I recommend that you watch The King's Woman and Pretty Li Hui Zhen, you won't be disappointed ! She's been working on several dramas and projects lately and I can't wait for more…