Release date: 2017
Main lead: Sun Yi (Zhang Guo Guo), Deng Lun (Li Yun Kai), Wu You (Zhang Yu Xin), Dai Chao (Li Yun Zhe)
Zhang Guo Guo grew up in a Wonton shop and is also the food-delivery girl for the town. Although she did not receive high education, she is loved by her neighborhood because of her enthusiastic and sincere personality. But what people don't know is that Guo Guo is actually a famous embroidery workshop boss's daughter, and an accident caused her to grow up in the small town. 
Guo Guo has a unique talent when it comes to embroidery. Guo Guo is very grateful for Wang Aiyu for raising her, so she views Wang Ai Yu's biological daughter, Zhang Yu Xin, as her own family. On the road to pursuing their dreams, the two girls meet brothers Li Yun Kai and Li Yun Zhe, and love blossoms.
Source: DramaList
My comment?
Another beautiful drama seen in 2017… I've already watched it twice and I might start to watch it again after writing this article… Even though it's the typical drama story, everything was perfectly said and done, I have no major comments except that I met another great actor Deng Lun, who has been particularly popular this year with several dramas. I mentioned him in the post about "Ode to Joy", in which he played in 2016.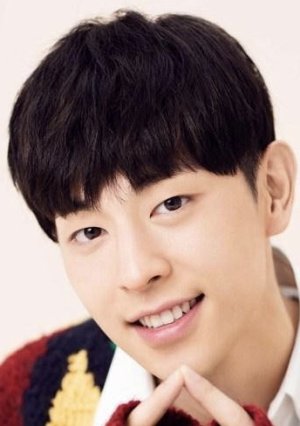 I also got to meet Sun Yi playing Zhang Guo Guo. She is extremely beautiful, I mean they're all beautiful but she has a special beauty, she's like no other (cf photo). I think she's a newbie because usually when I really like an actress, I look for her previous dramas and I found none when it comes to her so let's see if she'll have more opportunities in the future.
She has a strong connection with Deng Lun as they act as childhood sweethearts. The story is truly moving, I was crying at times especially when she's rejected by her stepsister and when her foster mother never shows her any affection. One thing we can say is that she learned it the hard way and that's why she later becomes a successful and beautiful woman; she's humble despite the fact that she is actually from a wealthy family. I really admire this type of person whether in dramas or in real life, people with this kind of character and energy really tend to impress me. In fact, I'm not impressed by money, luxury whatsoever, and it's a pity that people nowadays only pretend to be somebody else. Anyway, I will award a 100 points to this drama and I highly recommend it to anybody who needs to learn more about what's truly important in Life.