Three Lives, Three Worlds, Ten Miles of Peach Blossom (TvShow)
Release date : 2017
Main lead: Yang Mi (Bai Qian), Mark Chao (Ye Hua)
Available on: kissasian.ch
Also know as: Eternal Love
After a devastating war, the immortal tribe paid a heavy price to seal the ghost lord Qing Cang through the sacrifice of their God of War, Mo Yuan. 70,000 years later, in an attempt to re-seal the ghost lord who was about to break free, Bai Qian (Yang Mi) memories and powers were sealed by the ghost lord, and she was sent to the mortal realm to undergo a trial as part of her ascension to a High Goddess. Living as a mortal girl, she meets Ye Hua (Mark Chao) and the two fell in love, and Ye Hua gifts her the name of Su Su. In order to prevent the same tragedy (that happened to Sang Ji and Shao Xin) from befalling, Ye Hua attempts to fake his death while hiding Su Su from the Nine Heavens after she became pregnant. However, Ye Hua's plans were eventually thwarted and Su Su was brought to the Nine Heavens. Su Jin (Huang Mengying) who is jealous of Ye Hua's love for Su Su, intentionally creates a series of misunderstanding between them and causes Su Su to lose her eyes. Thinking that Ye Hua has betrayed her, the devastated Su Su jumps off from the Zhu Xian Terrace, an act fatal to all mortals. Instead of dying, the seal on her memories and powers is broken, restoring Su Su back to her goddess status. Unable to deal with the psychological trauma, Bai Qian consumes a potion to erase all her memories of the events after her powers were sealed, and she forgets Ye Hua.Three hundred years later, Bai Qian and Ye Hua meet again as deities. Another lifetime, another world, Ye Hua recognizes Bai Qian as the woman he loves, but the latter remains indifferent. Ye Hua begins to pursue Bai Qian for the second time to regain her affections, and eventually succeeds when his love is requited. From beginning to end, time continues to flow and the lines of their fates continue to cross: an entanglement of three lives and three worlds and a road of peach blossoms.
(Source: Wikipedia)
Mon Commentaire?
En un mot: WOUAOUH ! Honnêtement, LA meilleure série que j'ai vu en 2017. Elle a été regardée plus de 30 milliards de fois sur internet et nous ne sommes que 7 milliards sur terre, c'est-à-dire que beaucoup de gens ont fait comme moi et l'ont regardé plusieurs fois… et je ne suis même pas étonnée! C'est comme dans un rêve, les effets spéciaux, les costumes, le script (même si je ne comprends pas encore totalement en chinois, la traduction en anglais est presque parfaite en rendant les émotions recherchées dans la langue de départ), la BO… non, il n'y a rien a dire à part BRAVO aux producteurs et aux acteurs/actrices, chanteurs qui ont fait un excellent travail. Il n'y avait pas de faux-semblants ni même de petites erreurs, tout est parfaitement cadré, les épisodes se suivent et on ne se perd jamais dans les différentes histoires. Un vrai régal pour les amoureux de l'amour, de l'action et de belles histoires avec un Happy Ending sous haute-tension!
C'est dans cette série que j'ai découvert Yang Mi (cf photo ci-dessous, courtesy of Google), une actrice chinoise très en vogue en ce moment. Elle est belle, très populaire et elle a un jeu inégalable. Sa beauté semble naturelle contrairement à certaines actrices qui se font arrondir les yeux ou autres, je le sais car j'ai eu à voir des pubs qu'elle avait réalisées étant enfant et elle a gardé la même bouille. Elle a la trentaine et elle ne les fait même pas ! Elle peut jouer n'importe quel rôle et ses films sont très attendus et très appréciés en Chine. J'ai regardé plusieurs de ses films notamment "The Interpreter" dans lequel elle joue le rôle d'une future Interprète de Conférence, ce qui m'a permis de la voir pour la première fois dans un rôle moderne. Elle a déjà une carrière bien installée et j'ai hâte d'en voir plus !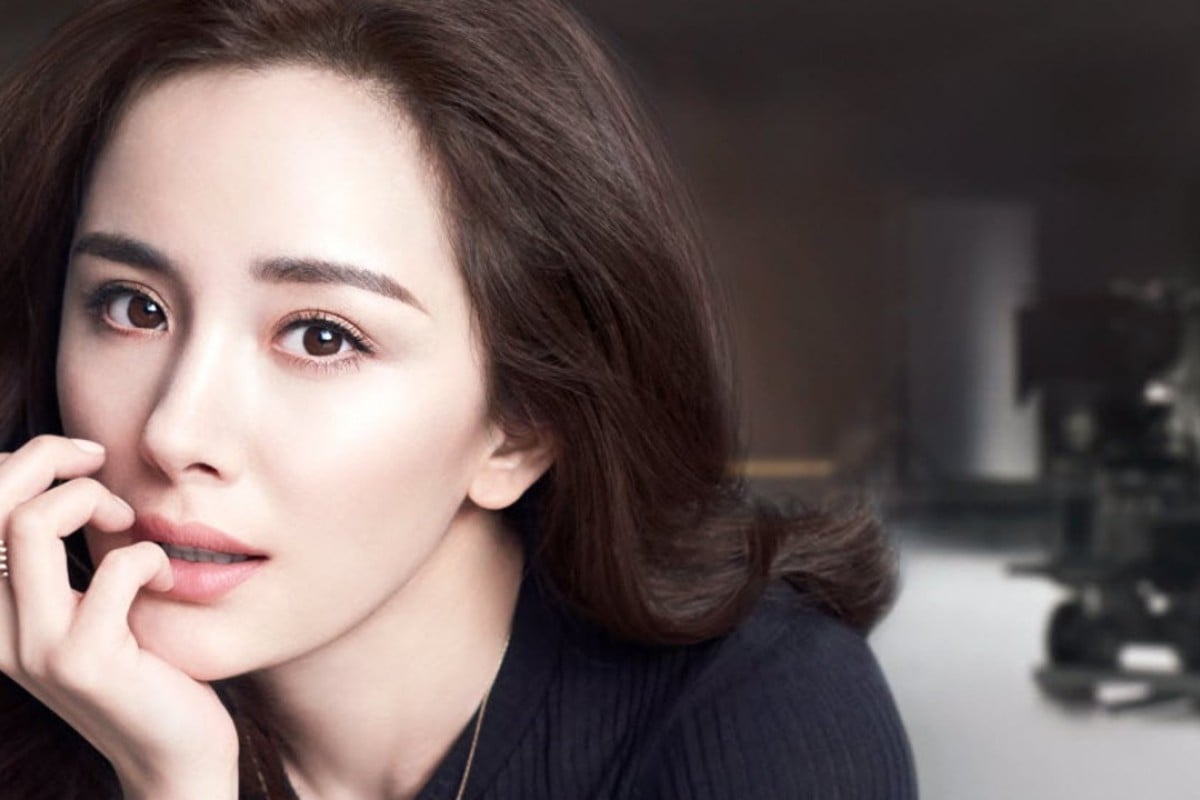 Ensuite, j'ai fait la connaissance de Dilreba Dilmurat dans le rôle de Bai Feng Jiu (cf photo ci-dessous, courtesy of Google), la nièce de Bai Qian dans la série. Une autre actrice chinoise à la carrière prometteuse!! En fait la première fois que je l'ai vu jouer, c'était aux côtés de Tiffany Tang et Luo Jin dans "Diamond Lover". Elle avait un rôle secondaire mais elle était déjà très performante. Son jeu est très sensuel, aguicheur, un peu provocateur mais reste propre, elle est aussi très douée pour les rôles dans les Wuxia (dramas historiques) et j'aurai l'occasion de vous en présenter quelques-uns dans lesquels elle a joué. Bref, elle a beaucoup de charme et en ce moment elle est l'une des actrices les plus en vue en Chine. Cette année elle est dans pratiquement tous les dramas et j'ai vraiment hâte de voir jusqu'où elle va aller !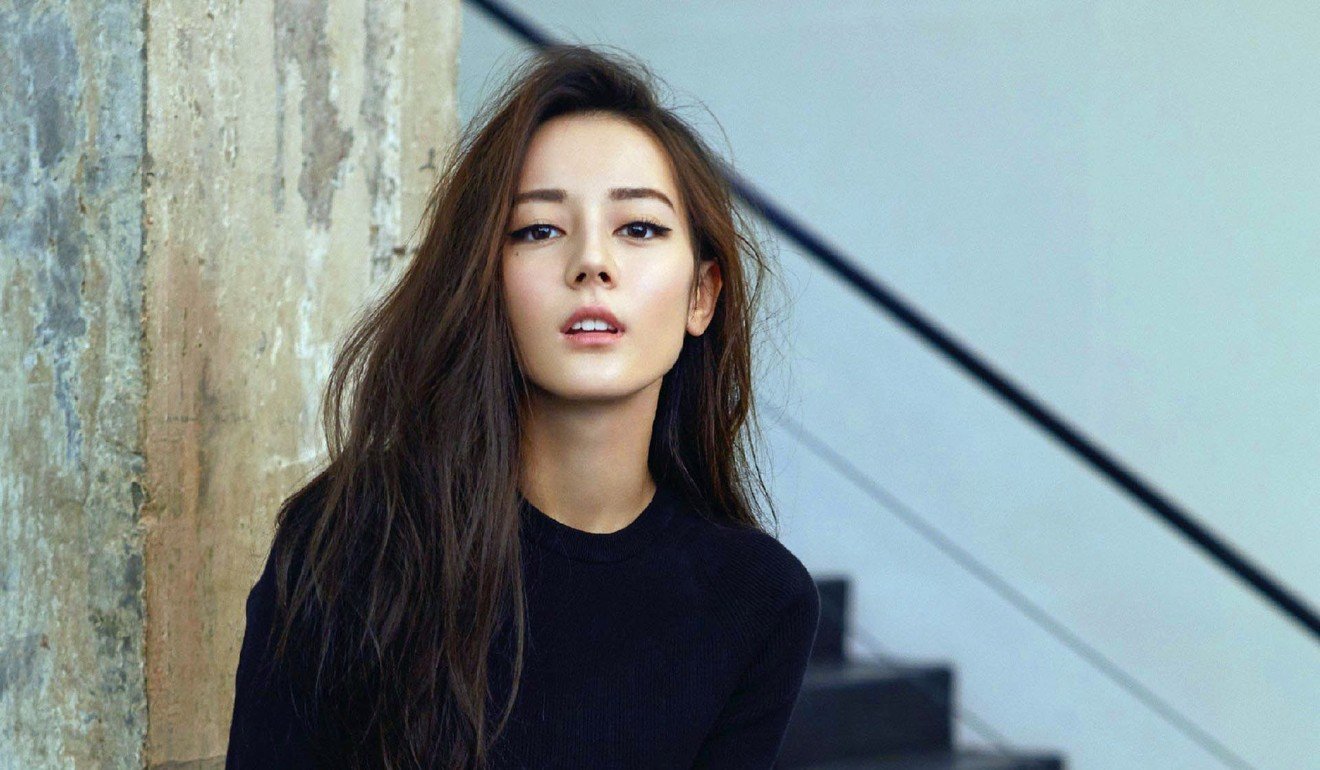 On garde le meilleur pour la fin, Mark Chao, un acteur taiwanais, dans le rôle de Ye Hua (cf photo ci-dessous, courtesy of Google). Pour moi, il a été la révélation de l'année, avec une nomination dans la catégorie Meilleur Acteur au Shanghai Television Festival. Lui et Yang Mi étaient parfaits à l'écran, le couple parfait, ils allaient bien ensemble et étaient synchros dans leur jeu. Je n'aurai pas choisi un meilleur Ye Hua pour ce rôle, il est né pour jouer Ye Hua le mari de Bai Qian, end of story. Vous comprendrez pourquoi je souligne bien ce point dans la suite de ce post quand je vous présenterai la version du film avec deux acteurs que j'apprécie énormément… Pour ce qui est de sa carrière, je n'ai vu qu'un seul de ses films en dehors de ce drama et je n'étais pas très impressionnée, il peut mieux faire, je pense, l'avenir nous le dira!
Once upon a time (Movie)
Release date: August 3rd, 2017 (China)
Main lead: Yang Yang (Ye Hua), Liu Yi Fei (Bai Qian)
Bai Qian is the youngest of five in the Bai family, a family of fox deities and the rulers of the mystical land, Qing Qiu. One day, Bai Qian is invited to the East Sea to attend a party. There, she runs into a little boy who steals her fan. When she notices the boy missing, she spots a lady dropping the fan. The lady is recognized by Bai Qian to be Xuan Nu, the Demon Clan's Queen and a shapeshifter. Xuan Nu runs away, only for a man to come running to the boy. Bai Qian, thinking that he is Xuan Nu, tries to stop him from approaching the boy, named Ah Li. While fighting, the man stops and calls her Su Su, suddenly recognizing her as her mask comes off. The man is revealed to be Ye Hua, her betrothed, Ah Li's father, and the Heaven Tribe's Crown Prince. After Ye Hua apologizes, she leaves.Back in Qing Qiu, Ye Hua and Ah Li have decided to stay with Bai Qian. Ye Hua is determined to make Bai Qian fall in love with him while Ah Li believes that she is his mother. While Bai Qian is with Zhe Yan, a family friend, Mi Gu, a tree spirit, informs her that someone has come to Qing Qiu to take Ah Li away. While Ah Li is running away from a lady, they both happen to stumble into a cave. The lady sees a man in an ice block and recognizes the man as Mo Yuan. When Bai Qian arrives, the lady introduces herself to be Su Jin, a princess consort of the Heaven Tribe, who happens to be in love with Ye Hua. Ye Hua walks in and tells both of them that Ah Li will be returning to the Heaven Tribe after celebrating his birthday in the mortal realm with his mom and dad.In the mortal realm, Ye Hua explains that three hundred years ago, he was mortally wounded in a battle and was too exhausted to use his powers. Su Su, a human girl, ended up taking care of him, and as a repayment for her kindness, Ye Hua agreed to marry her. Ye Hua realizes that Su Su and Bai Qian are the same person and wishes that Bai Qian could remember and forget all that happened in the past.Back in Qing Qiu, Bai Qian visits Mo Yuan, the god of war and a highly respected person in the Heaven Tribe. She preserves him with her blood and talks to him, calling him her master. It is revealed that she has been waiting for him to awaken for seventy thousand years after he had trapped the Demon King, Qing Cang, in a bell. She tells him that she met someone recently who reminded her of Mo Yuan.After an incident involving Ah Li drinking too much alcohol, Bai Qian and Ye Hua argue. Bai Qian, having developed a close bond with Ah Li, wants them to stay a while longer and doesn't find fault in her actions. Ye Hua, an overprotective dad, dismisses Bai Qian's excuses and leaves for the Heaven Tribe.
(Source:Wikipedia)
Bon, je ne vais pas y aller par quatre chemins pour commenter et comparer ces deux productions… Le film est un vrai FLOP, il est naze (excusez mon langage cru mais en tant que future Traductrice/Interprète je dois pouvoir m'exprimer dans n'importe quel registre de langue, et dans ce cas précis le mot est parfaitement adapté) ! Franchement, je m'attendais à quelque chose de spectaculaire au vu de tout le tapage médiatique auquel nous avons eu droit sans oublier les affiches et surtout le duo Yang Yang et Liu Yi Fei !!! J'étais vraiment déçue et bouche-bée devant mon écran parce que j'étais tombée sous le charme de Yang Yang dans "Love O2O", il avait très bien joué donc je l'attendais dans un rôle plus imposant mais ce n'est certainement pas celui de Ye Hua. En plus, quelques temps auparavant, le bruit courait qu'il avait le béguin pour Liu Yi Fei qui avait même participé à son anniversaire, ce qui avait été très médiatisé, donc je m'attendais à plus… Ensuite en ce qui concerne Liu Yi Fei, le sentiment est le même, je n'en croyais pas mes yeux. J'ai regardé TOUS ses films disponibles sur kissasian.ch, je suis tombée amoureuse de son visage d'ange et de sa douceur, son style nonchalant, c'est une excellente actrice au même titre que Yang Mi et Tiffany Tang mais le rôle de Bai Qian devrait lui être interdit…
En fait rien n'allait à commencer par le jeu en lui-même. Je trouvais que les acteurs n'étaient pas fusionnels, ils avaient l'air gêné et timide, c'est à peine si on ressentait la moindre émotion. Même le petit garçon qui a joué le rôle de leur fils A-Li n'était pas aussi mignon que celui de la série, pourtant un enfant est toujours mignon à l'écran… Ensuite, au niveau de l'histoire, ce n'était qu'un vague copier/coller des moments forts du drama. En même temps comment voulez-vous faire contenir un drama de plus de 50 épisodes dans un film d'1h30?! C'est artistiquement impossible, soyons réaliste ! Alors on assiste à un film avec des scènes entrecoupées qui n'ont ni queues ni têtes. Je vous conseillerais de regarder le film avant le drama afin de vous consoler parce qu'honnêtement je lui mettrais un 3,75/10 pour le décor et les effets spéciaux; de ce côté-là, rien à dire, tout est en 3D, parfois un peu trop parfait. Ça donne l'impression surtout qu'ils ont voulu surpasser la série, en mettre plein la vue. Je respecte les efforts fournis mais ça reste too-much, ça ne m'a pas fait rêver du tout…
Quoiqu'il en soit, je vous invite à regarder quelques dramas chinois pour vous donner une petite idée de ce dont les chinois sont capables et jusque-là je suis plus que satisfaite. Le flop décrit ici est le seul que j'ai rencontré, tous les autres dramas ou films sont presque parfaits. A vrai dire, je ne regarde même plus de séries occidentales parce que les messages et les valeurs transmises dans les productions chinoises sont un vrai régal pour l'esprit, et en plus vous progresserai plus rapidement en chinois !